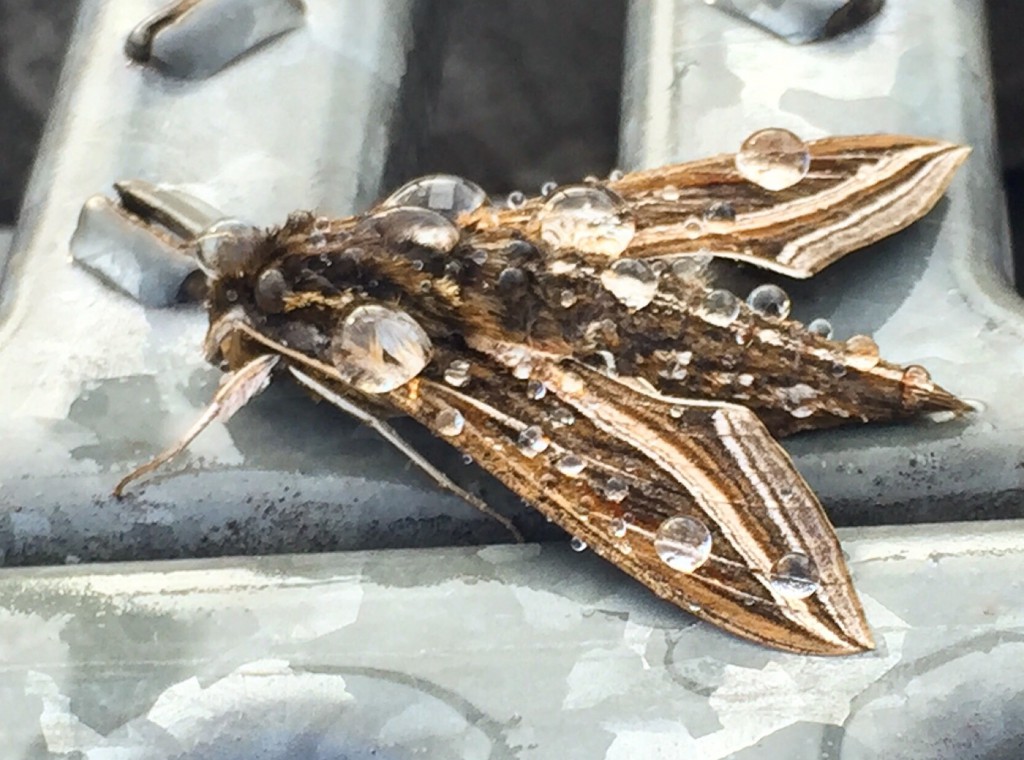 From where I sit in my living room in Hobart, a glass of sparkling wine I helped make in my hand, there's an amazing view of the mirror smooth Derwent River before me, the twinkling lights of a myriad of pretty as a picture turn of the century houses glistening in the twilight. It's a million miles away from the life I had when I last took the time to write here.
There's a couple of hundred of missing diary entries between now and then. It's not that I've been waiting for the muse to show up, in fact, I have become my own muse. What those diary entries might say, reading between the lines, is this: I am older, sometimes wiser, happier by far but mostly, changed.
I only tell the whole story to a few, it's a fair commitment to listen from beginning to end. Seats are rarely that comfortable, evenings sufficiently long or glasses deep enough. Perhaps one day there'll be a book, or a mini-series. I'm still working out the ending. I could be some time.
"Life changes fast. Life changes in the instant." So wrote Joan Didion in her book about the journey of grieving, The Year of Magical Thinking. As dramatic as it sounds, what she says is true. Though perhaps not in the way the casual reader may think. The change is instant, though its ripples may take some time to reach the shore. So it was in my case.
Just three short years ago, I was running an IT company with my then husband of 13 years. I was the definition of a square peg in a round hole. The situation was stressful, suffocating and it seemed, inescapable. Before that, I'd had some reasonable success in my previous career and been able to parlay my natural talent for networking and putting together opportunities into a string of interesting jobs, starting out as an office junior and working my way up to a position as a commercial property consultant, working with developers and property trusts. Somewhere along the way, I had lost my sense of identity. I had few friends and had largely lost contact with my family. Though I appeared to those around me to be confident, successful and living the good life, in reality behind that seemingly happy exterior I was scared, isolated, overweight and frequently suicidal. There was very little I enjoyed in my life. I mostly felt trapped, and stupid for allowing myself to get into that kind of situation. My internal monologue was a near endless mental loop of self-loathing.
There was one bright patch though. In my 'spare time' I had two things that helped to keep me sane, and ultimately helped me to find a way forward. I wrote for about food, and in particular restaurants and bars for a couple of national publications. I ran monthly wine education events for consumers. These two activities connected me with warm, generous, ingenious, intelligent people who loved what I loved. I connected people with pleasure. I didn't know what these things meant to me, but they felt good, so I kept doing them. They kept me on the right side of sanity.
The thing about change is this. Anyone can change, it only depends on what you are willing to sacrifice. In my case, I wanted to change for a long time. I didn't know how. I didn't believe I could. And from when I knew there was no other choice but to change, it still took six months for the ferment of change to travel beyond the confines of my anxious, serotonin starved brain.
So what happened? In an instant, or a short phone call, I was told one of my closest friends had died suddenly and unexpectedly. We had plans, lunch, and the promise of a great conversation we'd been working up to for some time. We had talked most days for a good while, about our writing, music and ideas. There was a really magical connection between us that I valued so much, particularly in my bleak and mentally muddled state. In that instant, all that was gone.
We both loved wine. He wrote about it. I taught about wine to others, sometimes we collaborated. In an effort to get some perspective on things and to be around people who understood how special our mutual friend was, I made tentative plans to spend a few weeks with winemaker friends in McLaren Vale over vintage, helping to make wine. There's at least a couple of chapters in that interlude, save to say, I never went back to my job in the IT business and I am now working as a winemaker. A winemaker who has a lot to learn and who is thirsty for knowledge, impatient to succeed and surrounded by people who have much to teach.
Not everything is easy about this new life, but most mornings I wake up incredibly grateful for where I find myself. I pinch myself often as I walk to my car and look across the city below. I live in Tasmania! I do work I love, with people I admire, my life is ripe with wonderful experiences and opportunities. I'm learning to be kinder to myself, and there are some very special people in my life who are honest and supportive, which is something I've rarely felt before. There are still times when I am scared, but they pass and are far less frequent. I guess it takes time to change the emotional habits of a lifetime.
When I started this journey, I had no idea where it would take me. With each step, my heart opened a little bit more, and with this new vulnerability came opportunities. I tried things I would have once avoided for being too uncomfortable. I stopped worrying about failing. I stopped caring so much what people thought. My failure at being a good wife and creating a white picket fence kind of family life gave me a kind of freedom. Liberation. I landed a job in a wine shop, I tasted all kinds of things, worked on a big wine list, met amazing people, a few winemakers amongst them, went to see as many gigs as possible and found I had a lot of friends after all. My family welcomed me, the barriers came down. I found my self-worth, possibly for the first time in my life. There were many moments of meaningful coincidence, a harmony in the universe and more than a few episodes of eerie serendipity. This might all sound crazy but it really reinforced to me – I was on the right path. So I kept going. And I'm still going.
I can't wait to find out what happens next.