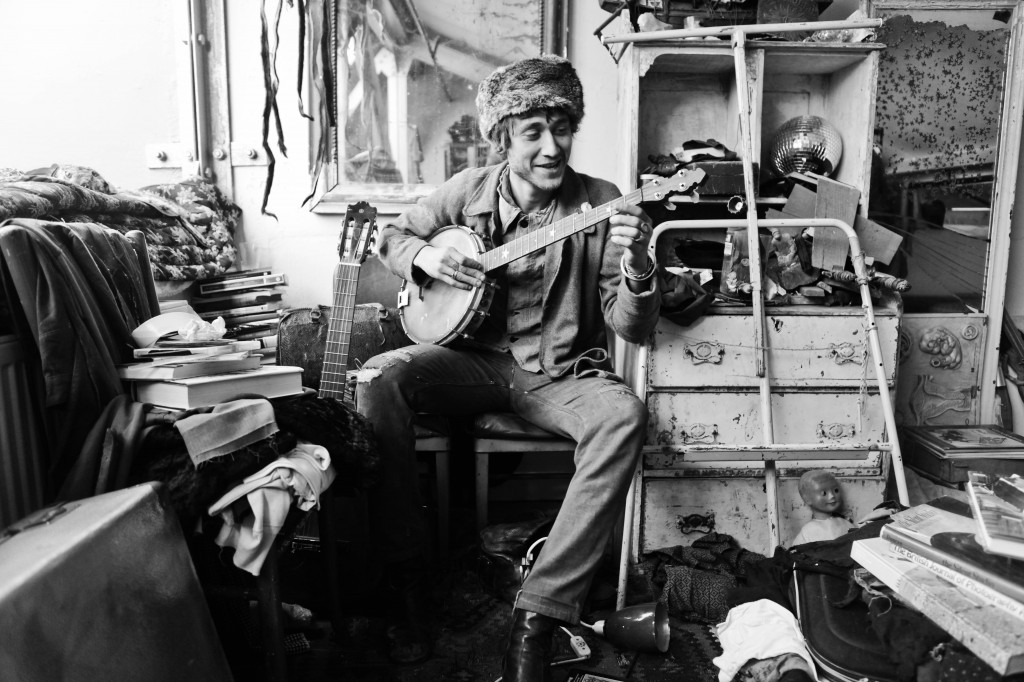 One of the things I love about reviewing restaurants and running tastings is sharing recommendations with others and helping people find a good time. Of course, I'm always mindful that everyone has their own idea of what constitutes a good time, which is why good reviewing should provide a sense of the experience and some personal colour, to help the reader sense the pitch and pace and test it's alignment with their own sense of aesthetics and pleasure.
So it stands to reason that nothing is more valuable to me than a personal recommendation from someone whose taste and experience I trust. Services like Spotify make it easier than ever before to follow through on recommendations for music. Create a playlist now, consume at leisure, never miss the opportunity to explore a recommendation again. Recommendations for books, restaurants, wine and films require a little more commitment and forethought.
A little quiet time on my recent flight from Dallas Fort Worth to Brisbane provided an opportunity to check out a few musical recommendations. If only I could recall who recommended what. An annotation feature on Spotify would be the icing on the cake.
Love Has Come For You – Steve Martin & Edie Brickell
Yes, that Steve Martin. It turns out he's a more than competent banjo player. Brickell is known to most for her hit song 'What I Am' with her band The New Bohemians, though she's released a number of albums since then. Love Has Come For You mines a seam of soft bluegrass, and conceptually it made me think of the partnership of Dave Rawlings and Gillian Welch. However, Brickell's vocal style here is more polished and less raw and emotional than Welch's. Authenticity levels are probably about equal. The production here has more gloss where a more sparse feel would have done the album great favours. I got the feeling that Martin was concentrating very hard rather than having fun and Brickell was going through the motions at times. Not much sense of interplay between the two, as though perhaps they were not even in the same room.
13 tracks of four square banjo and some plodding material would be too much to bear we're it not for Martins name in the credits. It's fine as a curiosity, a simple enjoyment. And perhaps that's as far as the celebrity bluegrass genre can take you.
I await the difficult second album.
Holy Fire – Foals
I know little about this band other than cool young things about my brother's age seem to like them. They're music enthusiasts of the sort that I was at their age, so I figure this I worth a look.
The first track proper 'Inhaler' sounds more than a little like Perry Farrell circa Jane's Addiction. 'My Number' is jangly, danceable and has me humming along with some clever rhythm and bass underpinning it all. Lyrically, I think it's a conversation in a nightclub about, well, giving a chick your digits.
As the album progresses, its mostly synth and sequencers, danceable without straying anywhere too cheesy. I caught myself doing some minor chair dancing on the plane. Fortunately the lights were dimmed. 'Everytime' introduces tribal drums mixed with the refrain 'Every time I see you I want to sail away'. One of those sum of their parts bands, there's no virtuosos in Foals.
'Providence' is the albums only misstep, a messy almost dubstep affair with cellos, sirens, Nick Skitz synths, psychadelic overdubbed cachophony and vaguely southern spiritual lyrics. See if you can last the full 4:08. I couldn't.
The last two tracks are down tempo, mellow and reflective. The way a danceable album like this should close out.
Overall, Holy Fire is not a too far away from current Australian kings of this genre, Mitzi and Jagwar Ma. (Jagwar Ma's 'Howlin' is my pick of the three.) If none of those names ring a bell for you, the tone of this album is a bit like something by Duran Duran, but with less pyrotechnics, and overlayed with the progressive dance dynamics familiar to anyone between the ages of 45 and 35. It's not deep, but it's a lot of fun and hooks you in on the first listen. And you will dance, and that's a good thing.
Julia With Blue Jeans On - Moonface
A million miles away from Foals, this is a young man, an expensive sounding piano and an intense set of intertwining confessionals and remembrances about a girl we'll call Julia. Vocally there are shades of Paul Banks (Interpol) at times, though that's as far as that comparison goes.
This album is immersive. You need to sit down and listen to it a couple of times, in a comfortable chair with headphones. I can't see myself washing dishes or baking a cake to it. But I can see myself making a completely teary mess of singing along to it, probably on a long drive alone somewhere.
Moonface AKA Spencer Krug was in a band called Wolf Parade that drew a lot of critical praise but which I never got around to listening to. A Canadian and a classically trained pianist, his playing is impeccable and his compositions here are bold and indulgent. Each note stands in clear definition, in the school of the great pianist and fellow Canadian, Glenn Gould.
It's the lyrical subject matter though which pulls you in. You get the idea of a unevenly devoted love affair, worshipful, destructive. It's intoxicating. Brilliance clutched from the jaws of insanity. The album concludes, I sit immobile, in silence. I'm wonder what Julia's doing now. I hope she's ok.
This album is a must listen. To the person who recommended it – thank you.
Expo 86 – Wolf Parade
The logical step after being blown away by 'Julia With Blue Jeans On' was to finally listen to Wolf Parade. I can hear that the vocalist is Spencer Krug but this is a very different use of his instrument.
I can see how he met Julia. This is sexy, swaggering and vital. At times it shares the same slightly overblown tendencies as Julia With Blue Jeans On, but with no piano, cracking syncopation, biting lyrics and tight rhythm section. It's a pretty straight up combo of guitars, bass, keys and drums. It's not hard to tell there's another song writer, Krug's tracks are easy to pick, but the other half written by bandmate Dan Boeckner are no less compelling.
It seems strange to say it, but it sounds Canadian, sharing stylistically at times with Arcade Fire, though there's far less focus and at times the songs on Expo 86 suffer for being crammed with too many clever ideas and too many layers. My impression is that the album is a lot of fun but not a cohesive whole, and it turns out this was their last album before an 'indefinite hiatus'.