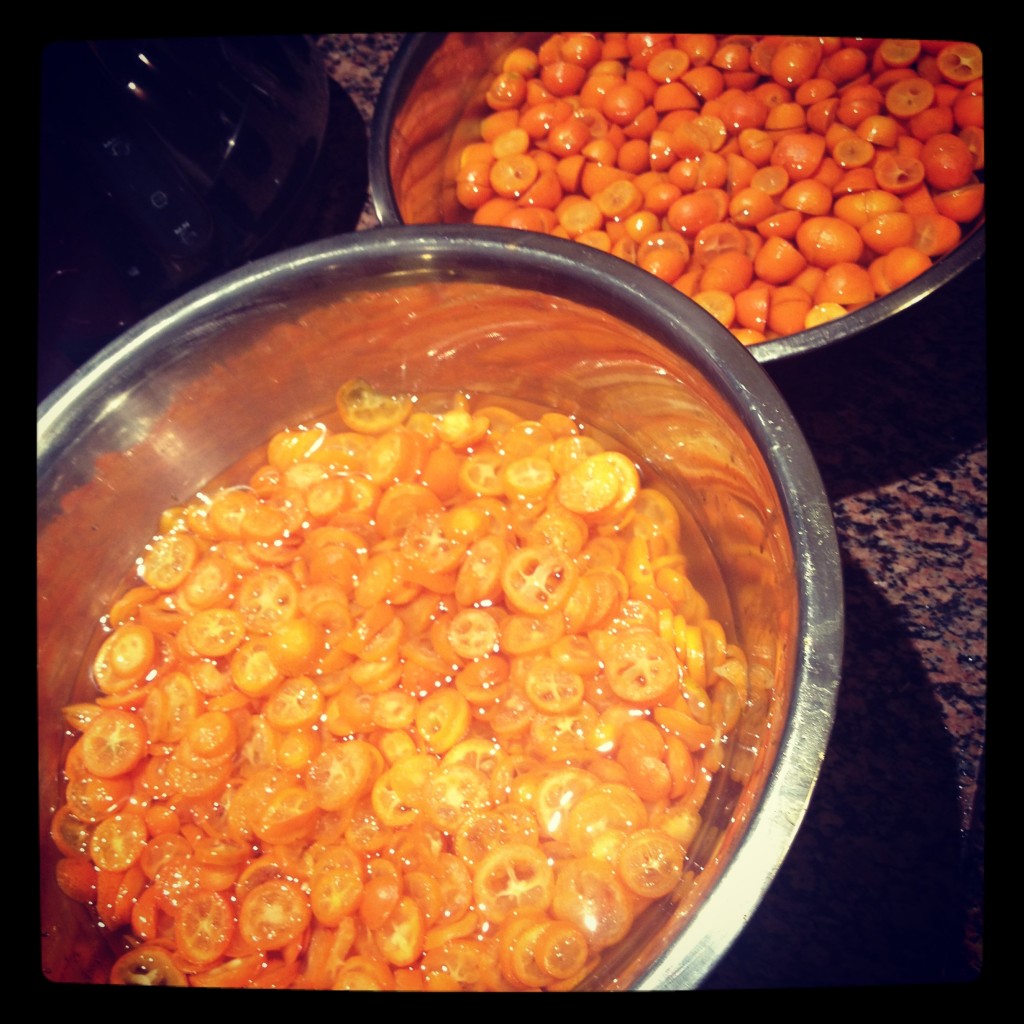 She grew up on a dairy farm in Victoria, the young tomboy in a big family. Her daredevil antics and love of fun didn't wane with age. Elva had a wonderfully joyous laugh like falling water, a technique for posing elegantly in photographs and was generous in looking after the elderly ones in her neighbourhood, even though she was older than many of them.
Her cooking repertoire ran to roasts, Yorkshire pudding, fish pies, scones and excellent Victoria sponges. Good honest English fare and favourite PWMU cookbook slices and biscuits. Those patty cake tins you see at markets and garage sales? The essential equipment for her much-loved rock cakes or 'cookies'. Baffled by exotic vegetables, I recall, perhaps secondhandledly, her disappointed comments after cooking some eggplants she was given. "I peeled them and scraped out the seeds and steamed them. I don't know what people see in the things!", or words to that effect. When it came to cooking a stir fry, Elva with her practical outlook on life saw no reason not to add a cucumber when a zucchini was unavailable.
I remember the house Elva and Ron owned in Tallangatta, on the way to the Snowy Mountains and overlooking the Hume Weir. Ron had his inventions, his canoe, his fishing boat and his Fred Astaire movies, his love of singing, particularly Bing Crosby songs and his ever expanding photo collection featuring snaps of family and their many, many friends. Elva's show winning canaries and her vegetable garden, reliably producing humorously gnarled carrots are fond memories, as are her potted cumquat trees. She started with one cumquat tree, a gift from my mother. 'Get outta those cumquats you kids!' she'd call as small chubby hands grabbed at the brightly coloured precious fruit. Tallangatta doesn't provide the most hospitable climate for citrus trees and furry white clouds of aphids were a problem too. A small amount of her favourite marmalade would be made if the season was favourable, sometimes supplemented with fruit grown by others, even purchased if need be.
As their bones grew older and their considerable brood of children, grandchildren and great grandchildren began to migrate north, Ron and Elva left behind the cold winters of north east Victoria for sunnier climes in Brisbane. In time, a cumquat tree was planted. And it flourished in a way Elva's cumquat trees never could in Tallangatta.
I'm not sure of Elva's marmalade recipe, because the first crop of fruit came after she passed away. I'm not sure where her fondness for cumquat marmalade, obsession even, began. Perhaps it was her mother, Nanny Walker, a keen cook and gardener who planted the seeds back on the family property in Warragul. Perhaps it was when she was a cook at Methodist Ladies' College in Kew or when she joined the Women's Auxiliary Air Force during the Second World War. Perhaps she simply enjoyed marmalade. She always did like the good things in life, particularly if they went well with butter or cream.
I thought someone should make the marmalade last year. There was so much fruit that I made it twice. Two different ways, neither of them quite like Elva's marmalade. I don't know if she had a written recipe, it wasn't really her way of doing things. I used Stephanie Alexander's method from The Cook's Companion as a guide, enjoying the quiet and diffuse happiness of washing, slicing and de-seeding the cumquats. The silent panic over whether it would set. There was a lot of marmalade when I was done, more than I could eat myself. So I gave some of it my family, some to my friends and tucked some away in the bottom of an old cupboard. This week I'm swapping some for a jar of pickled onions. Last year I swapped some for a bottle of wine.
Soon it will be time to pick the cumquats again. To slow down and enjoy some time reflecting on my memories of Elva, her generosity and love of life and to pass on her love of cumquat marmalade to others.